Access the best working capital and business loan programs in the industry.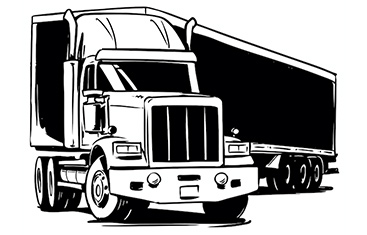 CHECKERED CREDIT?

GROWING TOO QUICKLY?

NEED WORKING CAPITAL?

UPGRADE & GROW YOUR FLEET
PROVIDING TRUCKERS WITH BUSINESS CREDIT SINCE 2011
Program Highlights
$5,000 up to $150,000 Approval Amounts
Soft Credit Pull to Pre-Qualify

Use the Funds for Anything
UNSECURED FUNDING – NO COLLATERAL REQUIRED
QUICK AND EASY ONLINE APPLICATION
With our Capital Seeker platform, your paperless application can be completed from any computer or even your smartphone.
WE PROVIDE FUNDING FROM $5,000 TO $500,000
We provide funding as low as $5,000 and as high as $500,000. Many of our customers come back for additional funding as their business needs change.
YOU'RE A BUSINESS OWNER, NOT A NUMBER
Each entrepreneur is unique and as such, there is no 'one size fits all' solution. Our team will provide individualized consulting services that are essential in progressing your business and nothing else.
Growing your career as a commercial driver can provide serious job satisfaction, stability, and an enjoyable income, but in order to excel in the industry, many drivers have to look to semi truck financing to make the leap to the next step, whether it's financing your first vehicle, making upgrades or repairs to your current rig, or building your existing fleet.
10-4 Financing, LLC is here to serve as your semi financing company for any and all needs, relying on our established relationships and excellent connections to deliver flexible leasing and finance terms from one of our many partners nationwide. We are proud to offer financing for transportation equipment, construction equipment, and much more!
If you're on this page because you need to make repairs, upgrades, purchase new equipment, or anything else, our business lines of credit are available to make improvement easy. Ready to get started? Contact us online now for fast results!
TRUCK BUSINESS LINES FOR ALL NEEDS
Securing commercial truck financing can prove to be a challenge for many drivers, as most financial institutions are quick to designate truck companies as high-risk ventures. 10-4 Financing, LLC knows that you are more than a credit score, and will work with you to create the best results for your trucking business.
Our team offers working lines of credit through several programs to ensure you are happy with the results. 10-4 Financing can provide working capital for new business startups without a revenue requirement, including unsecured funding for individuals with FICO scores over 680. Regardless of your plans or needs, high-quality truck working capital
Starting Your New Trucking Business?
If you have put in your time driving for a local company or carrier and want to take the next step towards building your business, now may be the perfect time to move from being a driver to becoming an owner-operator. Before you embark on this exciting journey, it is vital to consider every aspect of making such a big investment. 10-4 Financing, LLC is here to deliver complete assistance, and our team will work with you to determine the best route to achieve your owner-operator status.
Our business line of credit for new trucking companies is ideally suited for entrepreneurs trying to establish their name in this dynamic industry. You can access between $500 and $100,000 based on your FICO score, industry experience, and monthly revenue streams. This process is ideal for down payment financing, giving you the power to apply online and receive a credit decision in under three minutes!
Planning to Grow or Expand Your Truck Business?
We realize that financing the growth of your business can be a challenge. Truck companies of all sizes attempting to expand their operations can eventually run into credit crunch situations, where the current cash flow is not sufficient enough to cover the increasing working capital needs. We carry some of the best programs in the country and can help you secure the funds to take your business to the next level.
Our team specializes in operating capital for truck companies of all shapes and sizes, relying on a simple application process to get you approved for the working capital you need within 24 hours. We tailor our business lines of credit to grant you access to funds whenever they are needed. You can become an owner-operator, or upgrade and expand your trucking company, with the versatile assistance offered by 10-4 Financing. Our operating capital line relies on weekly repayments automatically withdrawn from your account. As long as you have the money in place, you'll never have to worry about missing a payment!
Need Working Capital for Your Truck Fleet?
If your small- or medium-sized business needs funding to upgrade your existing fleet, 10-4 Financing offers working capital solutions tailored for new contracts and projects. Our specialists offer short-term financing from six to 24 months with unsecured and unrestricted funding nationwide. Through this program, you can access $10,000 – $250,000 per location, expanding your working capital to take care of every aspect of your business.
From facility remodels to seasonal revenue changes, there are many reasons why owners reach out to us for advantageous business lines of credit. Contact us today to learn more!
GET STARTED WITH 10-4 FINANCING, LLC
When it comes to business lines of credit, the success of your trucking company will depend heavily on the skills and terms provided by your finance team. Our truck finance team offers ideal loan terms and low interest rates to help ensure your business thrives, including:
Ideal Approvals — You can secure a business line of credit for your trucking company ranging from $5,000 to $500,000 delivering a versatile range of finance options.
Soft Credit Pulls — Our semi truck finance pros will perform a soft credit pull, which will not ding your credit score.
Productive finance terms — If you're dealing with subprime credit, our truck finance company offers a range of programs to ensure a cost-effective outcome.
Versatile Funding — Best of all, you can use your truck company's working capital to finance anything and everything your business needs. 10-4 Financing will work with you to find an ideal fit to grow your trucking business and set you up for future financial success!
Ideal Customer Support
When you work with 10-4 FInancing, you're not just a number — you're a business owner and a valued customer who will receive the highest level of support. 10-4 Financing, LLC is different because our truck finance specialists focus on the individual rather than a one-size-fits-all solution. We'll provide honest, ingenuitive consulting services to ensure you are making the best decision for your business, and we strive to simplify the process, providing you with support and confidence when making such big decisions.
Our team can also help you secure the right equipment for your industry. We specialize in financing for construction equipment, transportation equipment, truck trailers, and more.
Your business may be running extremely well, but keep in mind that an open line of credit can provide assistance for any unexpected expenses or emergencies. You can utilize the funding as needed, building your credit while creating considerable budget advantages.
The truck finance specialists at 10-4 Financing can help you set up a working line of credit for nearly any need. Companies that require additional working capital to cover cash flow gaps, expand their operations, or any other need can contact us to find the perfect truck financing options.

The Benefits of Opening a Business Line of Credit
Before you reach out to our semi truck professionals for financing assistance, it can help to understand just why you should consider opening a credit line to expand your trucking company's working capital. A truck credit line can provide ideal support, including simple monitoring and support to promote your business' growth. Business lines of credit can include a range of advantages, including:
Flexible usage — A truck credit line works the same as a credit card, except that most business owners can now achieve a much higher spending limit.
Lowered interest — Lower rates help you to save money, freeing up more working capital for future ventures.
Ideal control — Relying on a company credit card may result in unauthorized spending, but a credit line can restrict access for improved control.
Simple tracking — Keep track of your spending to ensure no charges slip through the cracks. A credit line provides a clear picture of your company's expenditures.
Immediate results — You need truck financing, and you need it now. A business line of credit from 10-4 Financing can provide fast financing to meet your immediate needs.


Contact Us Now

Gaining access to working capital without restrictions or roadblocks can do much to grease the wheels of your business and improve your operations. Whether you have an emergency repair for your truck or you wish to expand and secure the down payment for a new truck, 10-4 Financing, LLC is here and ready to make a difference.

Ready to find the right programs to enhance your working capital? Contact us online to learn more, and be sure to apply online now to begin the financing process!